You're ready to take the next step in your career as an account manager. Congratulations! There are many aspects of the job search to consider before you jump in. You need to understand the job market for account managers, what your future employer is looking for and how to sell your professional image. First and foremost, you need a stellar account manager resume that will attract the attention of recruiters and get you that top-level job.
Account managers are the link between the companies they work for and the clients they serve. This requires accurate and timely communication, but also an ability to understand what both sides need and how to get it done. With the help of this account manager resume sample and writing guide, you can figure out what recruiters want and how best to highlight those skills.
Here we'll cover how to:
Customize your resume for each job application
Get past the Applicant Tracking Systems designed to eliminate resumes
Present a professional image through your layout
Impress recruiters and land a job interview
Resume.io is a leading provider of job-search resources for all occupations. Take some time to review our 300+  resume examples and writing guides for more tips and solutions. 
What does an account manager do?
Account managers are responsible for a portfolio of clients to which their businesses sell goods and services on a repeat basis. They stay in touch with their customers, make sure they're happy with the products they're receiving and try to resolve any problems they may be experiencing. 
Account managers stay up date on the latest goods and services their company offers in the hopes of up-selling customers on new products. If clients want or need anything new, they don't have to call the company's main number and hope to be transferred to the right department — they just call their account manager.
Account managers are key to customer retention, without which customer acquisition is wasted. They oversee all aspects of addressing their customers' needs to keep them coming back and not go looking elsewhere for a more attentive supplier.
Need more inspiration before creating your account manager cv? Have a look at these related sales resume examples here below:
How to write an account manager resume
Before you start applying for a new account manager position, you need to understand the playing field. Here are tips, hacks and data to give you a few giant steps toward your next great job. Account management is all about people-pleasing. That means you already have the instincts to understand what recruiters want. But how do you get your resume into their hands? Before you think of your interview , or even how the hiring staff will react to your account manager resume, you need to understand how to pass your first challenge: the Applicant Tracking System (ATS).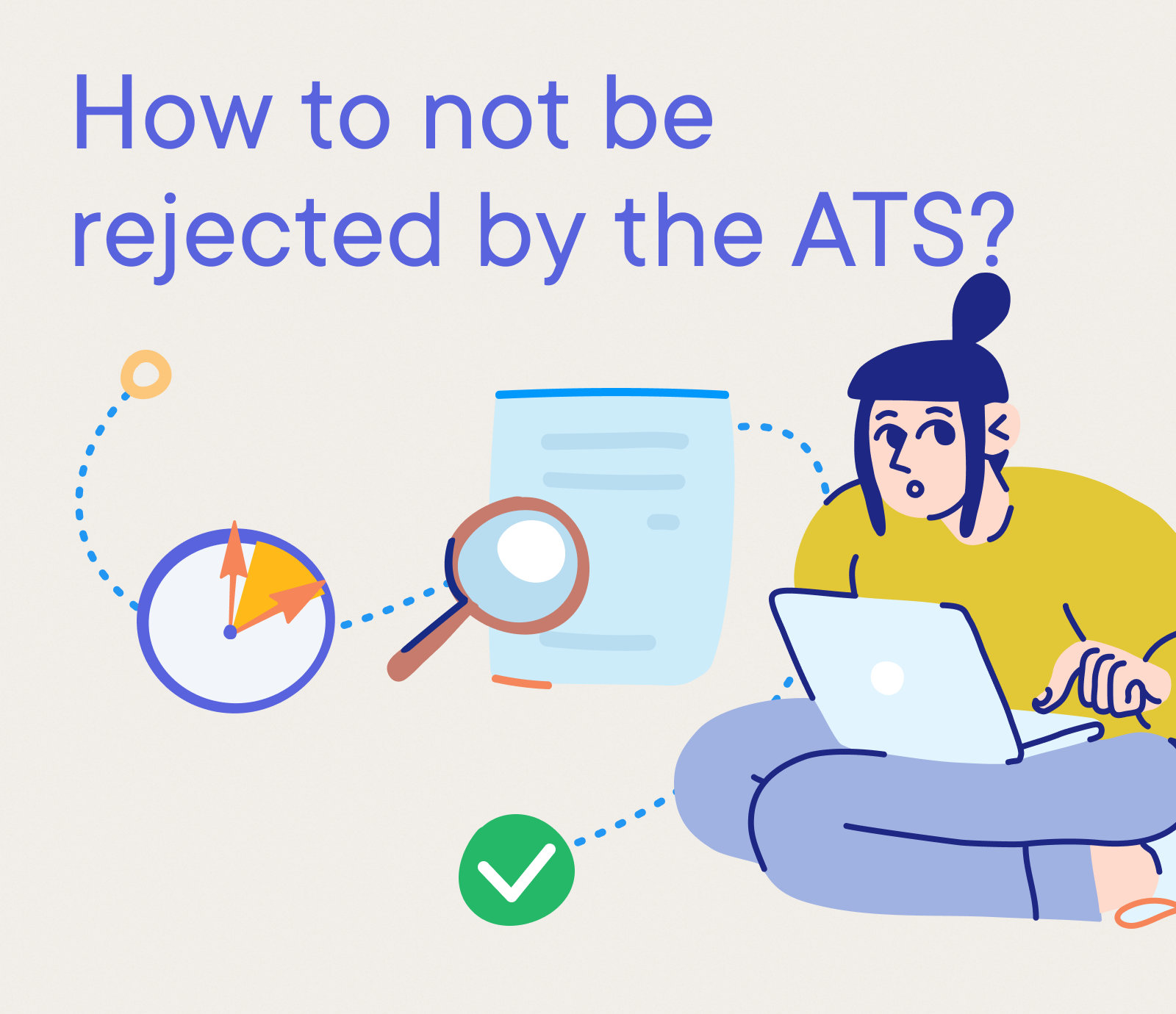 Beating the Applicant Tracking System
ATS programs make a lot of sense for busy recruiters and medium/large employers. Instead of having to sift through dozens of resumes looking for great account managers, the ATS narrows the field for them. The problem for you is that you must know how ATS programs work and make sure you don't fall into any of the traps that will land your resume in the garbage pile.
So how does ATS work? The idea is simple: The recruiter/employer/job search service tells the system what job qualifications it's looking for, expressed as keywords. Then, after you digitally submit your account manager resume, the ATS scans the document looking for those features. It uses an algorithm to rank your resume based on those preset criteria. That means that no matter how beautifully crafted your resume is, it will never get into the hands of an actual person unless it includes the features the ATS is programmed to find.
Statistical insight
Seventy percent of resumes are not seen by employers because they are eliminated by the ATS, GetFive data shows. 
ATS programs are not all alike. Some prioritize keywords and weigh each one differently, so instead of looking for any word or phrase, they are hunting for the exact ones used in the job description. To increase your chances of being among the resumes that make it to a hiring manager, analyze the job listing to which you're applying. Then make sure to customize your resume with specific terminology valued by the employer and prioritize the most important skills, achievements and work experience on your account manager resume. 
Expert tip
Write out all words instead of abbreviating important terms and skills. The ATS may not be programmed to understand the abbreviation and you may lose "credit" for those keywords.
Don't "pack" your resume but compare the skills in the job listing to your skills and choose the ones that match. Adjust this section based on the requirements for each job. Some account management jobs are also sales jobs, while others are mostly about client management. Your resume must reflect that difference as you apply for different positions. Remember, your resume is not a one-size-fits-all document, but a starting point for each job application. Remember to tailor your resume for every job listing.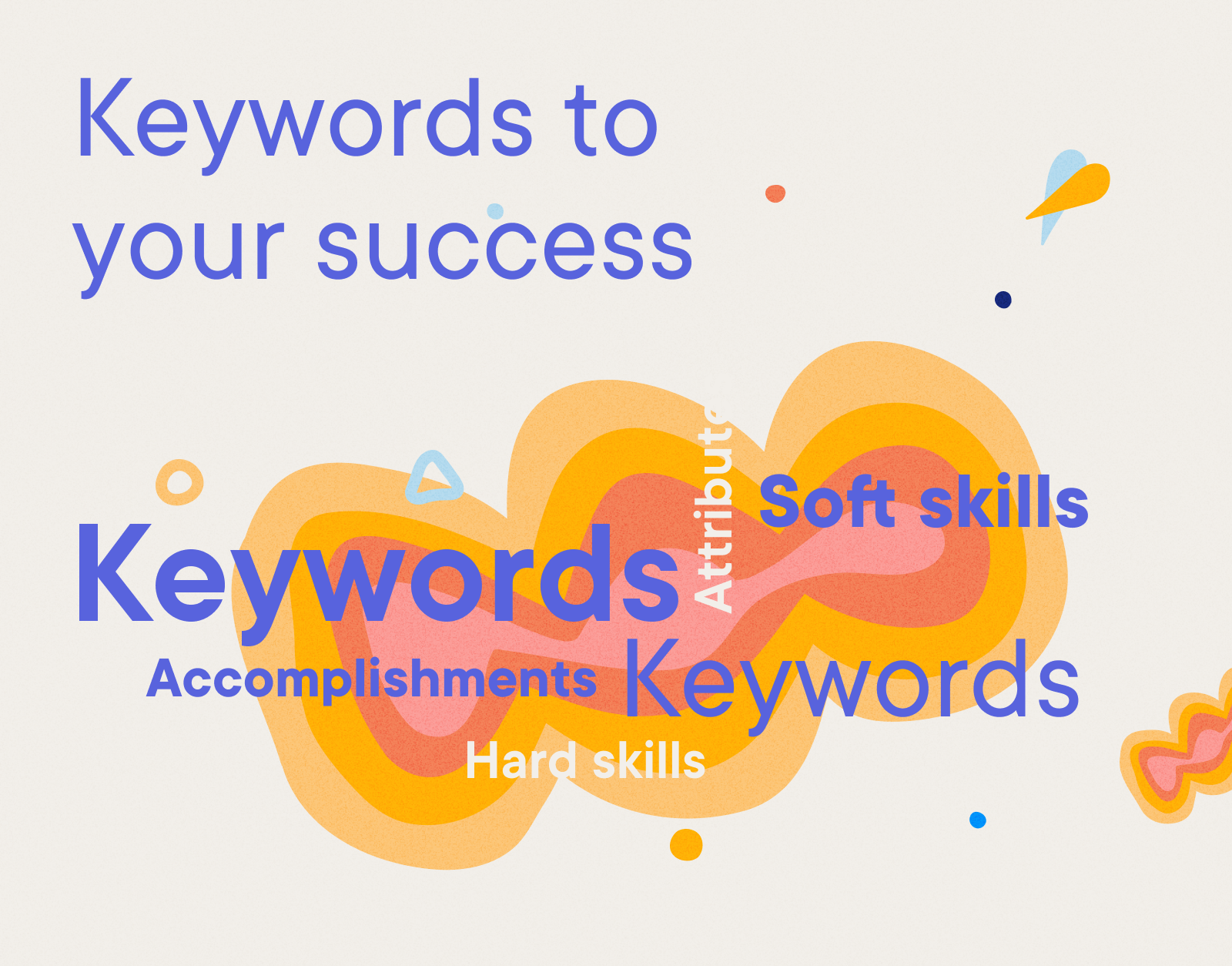 Resume skills section sample: Keywords to your success
With little time to read resumes, recruiters appreciate seeing the skills you bring to the table. They illuminate your talents and reveal what you think is most important about your duties as an account manager. This resume section gives recruiters an easy way to take in all your professional abilities at a glance. It's not usually the first section of your resume, but consider putting it near the top if you have an amazing array to display.
This is a great place to start your thinking process because you will need to highlight all your skills , accomplishments and attributes in your account manager resume. Brainstorming at the beginning gives you time to develop a detailed list. You should create a master list that includes all your achievements, with descriptions where applicable. Then you can cherry-pick from the list for each job application. The master list is one you should save and add to as your career progresses. That way, you will always have an overview of your abilities as an account manager.
Job skills can be broken into two broad categories: soft skills and hard skills. Soft skills are those that help you relate to and interact with people: these skills are very important for account managers. You are probably doing a lot of these without thinking of them as your abilities. Not only are they skills, but they are highly valued skills. Hard skills are those that are directly related to doing your practical day-to-day tasks, such as knowledge of industry software or budgeting ability. You need a balance of both to be a successful account manager, but your people skills are the basis for your career.
Expert tip
As you consider your skills, go beyond obvious phrases such as "good communicator" and add details that "show instead of tell" through examples and context.
As an account manager, it's your job to advance the goals of your company and ensure your client's continued happiness with that company. What skills do you use to achieve that?
Notice that account managers use many soft skills; however, if you have more hard skills, such as accounting or marketing talent, be sure to add those. Also notice that the list does not include "customer relations." Break that down and tell exactly what skills you use (like emotional intelligence and customer care ) to ensure client satisfaction. You will have more opportunities to do so in other sections of your resume.
Expert tip
What is emotional intelligence and why should you list it as a skill? Here are the five main components of emotional intelligence, according to psychologist Daniel Goleman: 
Self-regulation
Self-awareness
Motivation
Empathy
Social skills
Be mindful of the order in which you place your skills. Try to organize them in the same way the job listing does. If they are not well-organized in the job listing, place them in your order of importance. Or consider separating soft and hard skills into two groups. Remember that organization is a valued skill for an account manager, so show it off here.
ACCOUNT MANAGER RESUME SAMPLE: SKILLS SECTION
Soft skill examples:
Excellent listening
Problem-solving
Leadership
Emotional intelligence
Resilience in pursuing goals and results
Organization
Hard skill examples:
Project management
Budgeting and pricing
Business analytics
Software knowledge (provide specifics)
Data analysis
Account manager resume summary sample: A professional biography
A great summary gives your resume personality and highlights the traits and successes that will make you a valued account manager. This two- to four-sentence description of your work personality, sometimes called a profile or personal statement , can turn a good resume into one that gets recruiters excited about you. This is one place in your resume where you have room to inject a little personality — as long as you keep it professional. Recruiters are not interested in what makes you a great friend unless it also makes you a great colleague. Use your profile to spotlight your greatest professional achievements and attributes as an account manager. This section occupies prime territory at the top of your resume, so don't be modest. Sell yourself the same way you would sell a great idea to a client: with confidence and reasoning.
Statistical insight
The median account manager's annual salary is $58,670, not counting bonuses or commissions, according to Glassdoor. It's one of the most results-oriented jobs out there, so make sure to emphasize your productivity to reap the financial rewards.
The key to this section is strong action verbs and vivid descriptions. A few well-placed descriptive words paint a picture of your work style and professional personality as an account manager. Write: "Hands-on account manager who solves client problems with creativity and expediency" instead of: "I am a problem-solver who works well with clients."
ACCOUNT MANAGER RESUME EXAMPLE: SUMMARY
Experienced and self-motivated Account Manager with five years of experience overseeing sales figures and new account developments. Proven track record of collaborating with sales teams to achieve goals, increase revenue gains and advance the sales cycle of the company. A strong leader with the ability to increase sales and develop strategies to retain customers.
Resume employment history sample: Your career timeline
Your accomplishments and professional growth are the backbone of an amazing account manager resume. To make the most of the employment history section, here are three aspects to consider:
Accomplishments
Successes
Growth
Let go of lists of responsibilities and instead tell recruiters what you have achieved in your experience . Show a pattern of growth in skills and achievements from the beginning of your career to where you are now. Here is a great place for more of those strong action verbs. Consider using some of the following examples: championed, initiated, launched, negotiated or spearheaded. These all evoke images of an account manager who is a go-getter.
Statistical insight
The U.S. Bureau of Labor Statistics classifies account managers as a type of sales manager and expects those jobs to increase by 7% from 2020 through 2030, which is about average for all occupations. However, LinkedIn's emerging jobs of 2020 lists customer success specialists and predicts an annual growth rate of 34%. Among the skills necessary for that job is account management. 
When describing your accomplishments, be specific. Don't simply say, "Increased client satisfaction." Use data or tell exactly what action you took to increase client satisfaction. What metric did you use to know client satisfaction was up? Ask yourself the following questions about each of your jobs:
What is my biggest customer win and how can I show it?
What data can I use to prove that I earned money for the company (or produced other positive results)?
What best illustrates my strategic thinking?
What solutions did I develop?
What teams did I lead or support?
What skills did I acquire and how?
The answers to these questions will help you create a resume that tells the story of your professional life. Because account managers can be found in almost all industries, make sure you highlight any distinct knowledge in the fields in which you are applying. A resume should reflect the specific job you're targeting. Keep those ATS-focused keywords in mind as you tailor your resume for each job listing. 
Expert tip
If you are new to the workforce or are changing careers, focus on transferable skills, either from your educational experience or your current career. If you are looking to level up, focus on your growth trajectory.
These tips to polish your employment history will make your resume a winner:
Use reverse chronological order to list jobs.
List specific dates of employment.
Don't leave unexplained gaps in employment.
Be proud without exaggerating achievements.
Provide numbers, percentages, projects and results whenever possible.
ACCOUNT MANAGER RESUME EXAMPLE: EMPLOYMENT HISTORY
Account Manager at Mac Cosmetics, New York
August 2013 - September 2019
Worked to support sales team and rise against competition.
Effectively built and maintained long-lasting client relationships.
Collaborated with sales team members to identify growth opportunities and develop strategies to seize them.
Worked with cCustomer service and product development departments to enhance overall customer experience.
Communicated the progress of quarterly initiatives to internal and external stakeholders.
Implemented client-focused solutions to enhance sales volume.
Business Development Representative at Mac Cosmetics, New York
November 2011 - August 2013
Effectively acted as a liaison between our marketing and sales teams.
Identified client needs and suggested appropriate services to enhance client experience.
Continually researched new business opportunities in the market.
Built long-term trusting relationships with clients to achieve improve customer retention.
Sales Associate at NordstromsNordstrom, New York
June 2009 - October 2011
Served as an enthusiastic and productive sales associate.
Provided customers with optimal customer service and excellent assistance at all times.
Answered customer queries and concerns.
Worked to help maintain a neat and presentable sales floor.
Worked well with co-workers to ensure positive customer experiences.
Account manager resume education example: Think beyond your diploma
Your degree is one of your baseline achievements and recruiters are looking for it, so don't leave this out to save space. Many account managers have bachelor's degrees in business administration and have studied accounting, advertising, communications, finance, management or marketing. That does not mean you cannot be an account manager if you haven't studied those subjects. The further into your career you are, the less your college experience matters. 
However, it's still a traditionally expected part of your resume. Moreover, some ATS systems will search for it in your document and education also matters more if you're in the starting stages of your career.
Expert tip
If you are looking for your first job out of college, you should move this section up higher than your employment history section, and you might consider renaming this section "experience." Then you can also list internships, related college classwork and anything else you have done that illustrates skills needed for account management.
List your undergraduate (bachelor's) degree and any graduate degree you might have. You can add your high school if you don't have a postsecondary degree or if your resume is looking thin. Consider adding certifications in any relevant areas or any business classes you have taken. 
ACCOUNT MANAGER RESUME EXAMPLE: EDUCATION 
Bachelor of Communications, Hunter College, New York
August 2006 - May 2010
High School Diploma, Sacred Heart Academy, New York
September 2002 - June 2006
Choosing the best CV format for an account manager
So far, we've talked about how to write a resume that will impress. But it's important to make sure the format is built to match. The visual presentation of your resume is just as important as the text. Why? Here are some reasons:
Recruiters want to be able to scan your CV for contact information, current job and other data quickly
Your resume's design is a representation of your professionalism.
The all-important ATS may not find data that is incorrectly formatted.
But what makes a good format for an account manager resume? This may seem counterintuitive, but the simpler the better. You want recruiters to be able to read every word. That means no overly large text blocks, no fancy fonts and just a dash of color, if any. Your accomplishments are what distinguish you, not overly fussy design. Legibility takes priority over all else. Busy recruiters spend an average of 7.4 seconds scanning a CV or resume, according to TheLadders.com, so if they can't find what they are looking for, they will simply move on.
Do
Make your contact information stand out
Vary the lengths of descriptions
Leave white space
Have another person proofread for grammar, spelling and clarity
Don't
Use tiny type size to gain space
Send files in a format other than PDF —different file types may alter your formatting
Use emojis or other cute graphic elements
Here are some examples of easy-to-read fonts, according to Business News Daily: 
Serif (the embellishments on the ends of letters)
Cambria
Garamond
Didot
Georgia
Book Antiqua
Sans serif
Calibri
Helvetica
Arial
Trebuchet MS
Both
PT Sans and PT Serif—if you would like to combine a sans serif and a serif font (recommended by VistaPrint). Using traditional text editors like Microsoft Word is fine for writing reports, but when you are designing a resume, you are better off with a professional HR-tested builder tool like Resume.io. Formatting can shift between different versions of a program, making your hard work look sloppy. Our expert-tested layouts can be used exactly as they are, or you can customize them to fit your needs.
How can a template help?
Resume templates are pre-designed layouts with certain customizable elements. They allow you to focus on your writing knowing that the layout will look professional no matter what. Resume.io's collection of resume templates come in four main categories: professional, creative, modern and simple. 
Just as you customized your writing for each specific employer, it's important to make sure your CV or resume template matches the tone of the company you hope to work for. Inside our easy-to-use resume builder , you can swap out templates and adjust each of them until you find the perfect fit for your account manager resume.
Key takeaways
Know your job market and understand how ATS software works.
Stand out from the crowd by having an energetically and creatively written summary/profile.
Tailor your account manager resume to each specific job application.
Analyze the job listing for important keywords and terms the employer values. Prioritize those in your resume.
Don't overlook the education section, though its size will depend on how robust your other sections are.
Pay attention to the formatting, structure and visuals. Many amazing resumes get filtered out due to buggy layouts or poor design.
We hope this account manager resume example and writing guide has offered useful tips and insights. Now get out there and win that job!