An effective accounts payable resume echoes what you do every day: Get the job done right on the money! 
You need to demonstrate your attention to detail, organizational skills and knowledge of accounting and finance. How do you accomplish that? Take advantage of the resources Resume.io provides – resume guides and resume examples for 350+ professions – backed up by an easy-to-use resume builder.
This resume guide, along with the corresponding resume example will cover the following topics:
What does an accounts payable professional do?
Tips and tricks for writing an accounts payable resume
The best format for  an accounts payable resume
Advice on each section of your resume (summary, work history, education, skills)
Professional resume layout and design hints.
What does an accounts payable professional do?
Broadly speaking, the accounts payable department is responsible for the money the company owes to its vendors and suppliers.
That means keeping track of the daily money going out and monitoring carefully for any discrepancies or oddities. Accounts payable departments receive invoices and schedule them for payment. They maintain financial records in accordance with accounting principles.
There are many roles within an accounts payable department. Here are a few:
Accounts payable clerk
Accounts payable assistant
Accounts payable specialist
Accounts payable coordinator
Accounts payable analyst
Depending on the size of the company, these roles may be combined or overlap. Accounts payable personnel handle sensitive financial information and must be discreet. 
Expert tip
When you begin your job hunt, search for all these titles to get the widest range of opportunities.
Accounts payable job market outlook
While artificial intelligence software has automated many of the accounts payable duties (when was the last time you sorted through a stack of paper copies of invoices?) it has not eliminated the need for higher level thinking. While you may still be required to do a certain amount of payment coding or documentation of problems, it's more likely that accounts payable processors will spend their time on quality control, increasing compliance and in relationships with stakeholders, according to Oversight.
If you are relying solely on your data entry skills, you are at a higher risk of being replaced by accounting software such as Bill.com and Tipalti, which can input invoices into ERP (enterprise resource planning) systems.
How to write an accounts payable resume
An organized accounts payable resume begins with an understanding of the sections it contains. All our resume samples include the following and your resume should, too:
The resume header
The resume summary (aka profile or personal statement)
The employment history section
The resume skills section
The education section
Since precision is a key part of your job, you need to make sure you show off that skill in the details of your accounts payable resume. Make sure you are addressing the needs of each employer directly and address your document to those needs. Remember that no two departments or companies are the same, so a little research into the financial operations of your prospective employer will go a long way toward gaining that coveted interview!
Expert tip
Target the ATS to avoid getting trapped in its filter.
Optimizing for the Applicant Tracking System algorithms can mean the difference between ending up in the cyber circular file or reaching the hands of an HR person. How do you achieve that? Use your research!
Scrutinize the listing for skills, attributes and certifications. Take note of all keywords and phrases that appear, especially those that are mentioned multiple times. Then, insert them into your accounts payable resume in as natural a manner as possible. 
Choosing the best resume format for accounts payable
Structure rules in accounting! The same holds true for your accounts payable resume. While you may make some tweaks in your application document, the best resume format for accounts payable is standard reverse chronological order. Yes, you want your resume to stand above others, but the place to make that happen is within your text, not your format.
We recommend reverse chronological order because it makes life easy for the HR department. If they have to hunt for relevant info, they are likely to move on. This format will also make your life easier because the ATS is designed to scan your information into HR systems that use this style.
Now let's focus on the details of each section.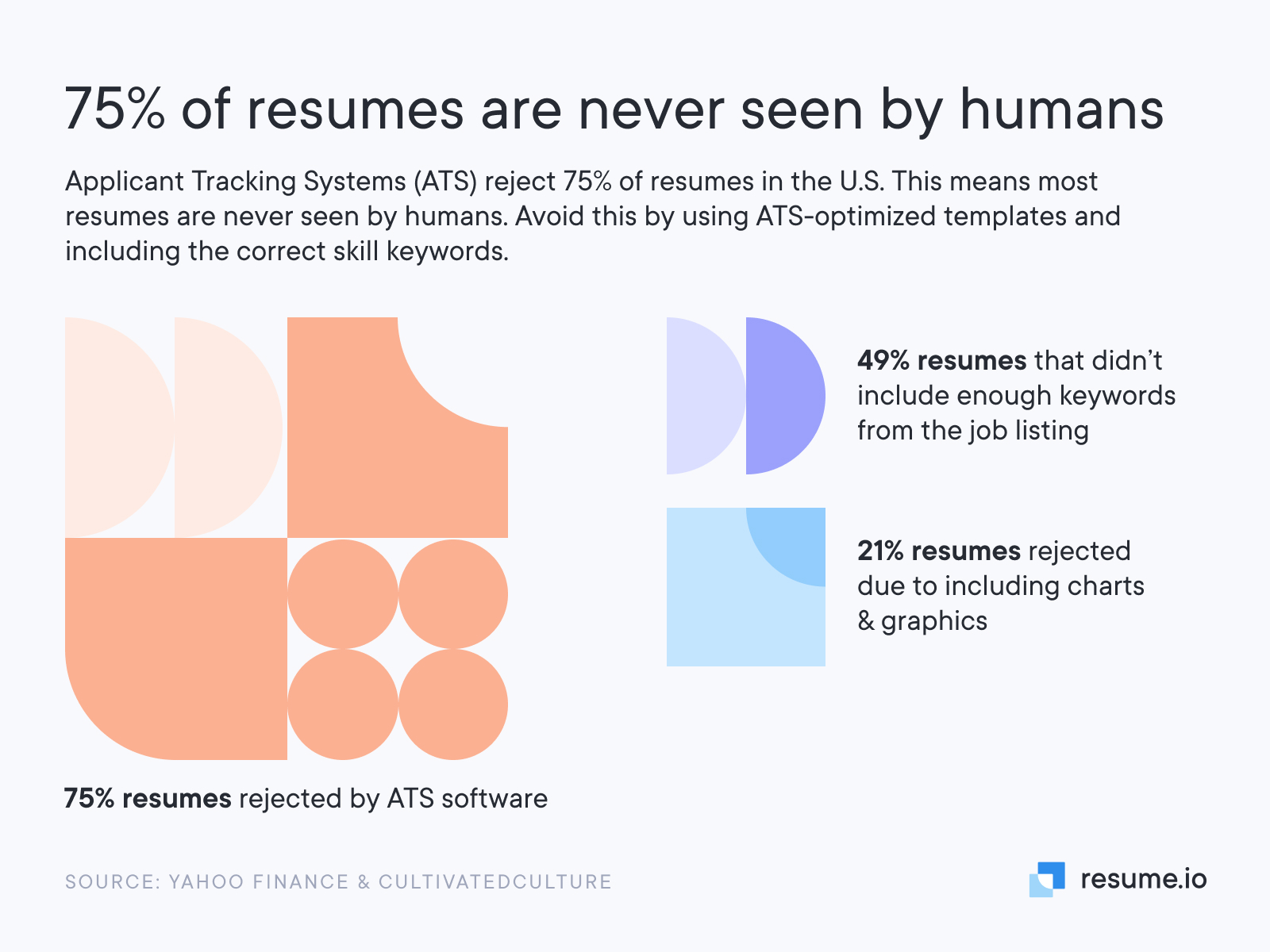 Resume summary example: Your general ledger
Why did you get into accounts payable? What are you most proud of in your career up to now? What do you bring to an accounting department? These are all questions to consider answering in the summary, or profile, section of your resume.
The very best summary sections make a case for employment. Why should the company hire you? If you can't articulate the answer to this question, you won't be able to convince anyone else. Show your confidence with strong descriptions of your greatest achievement and the value you bring to your organization.
If you would like more ideas for your summary, check out our related accounting and finance resume samples. They include an auditing clerk resume example, an accountant resume sample, a bookkeeper resume example and a senior accountant resume sample.
Adaptable resume summary example
Detail oriented accounts payable specialist with 7+ years experience effectively managing all accounts payable processes. Adept in utilizing best practices to improve accounts payable processes, reduce fraud risk, and bring significant value to a business.
Employment history sample: Prove your worth
The goal of your entire accounts payable resume is to create an impressive display of your skills and successes. The employment history section offers you the most space in which to do so. It is here that you can use dollars and details to show not just what you can do, but what you have already done.
Think of each bulleted item in your job descriptions as a data point that adds to your case. Recruiters know you have input data, so go beyond the mundane tasks of your job. Instead, tell how you helped choose and implement a new software program, how you created efficiencies and uncovered errors. Below you'll find the employment history section of our accounts payable resume sample.
Adaptable resume employment history example
Accounts Payable Specialist at DNC Recruiting Services, White Plains J
une 2018 - March 2022 
Managed accounts payable processes for separate entities and vendors using Epicor and Sage.
Processed due invoices for payments within set timeframe.
Prepared bills according to company practices.
Compared purchase orders, prices, terms of payment and other charges.
Verified and investigated discrepancies.
Worked with compliance issues regarding accounts payable processes (W-9, sales tax, etc.)
Maintained the highest level of quality and customer service.
Accounts Payable Associate at Expert Energies, Hoboken 
August 2014 - March 2018 
Processed, verified, and reconciled accounts payable invoices.
Monitored electronic imports to our ERP system.
Processed payments via check, phone, and electronically.
Researched discrepancies as necessary.
Interfaced with all levels of management.
Assisted with monthly close activities and accounts payable reconciliations.
Expert tip
Choose examples that show that you are already doing the job you want. Write them using the STAR (situation, task, action, result) method.
CV skills example: Attribute overview
Of course you have accounting knowledge, but in the skills section of your accounts payable CV you should be a bit more specific. What methods of accounting have you used? Do you have expertise in an accounting program your prospective employer uses? These hard skills should make up a part of the 4-7 attributes you choose to highlight.
The other important category you should not neglect is soft skills. According to the accounting recruitment agency Robert Half, these work skills are highly desired: communication, interpersonal skills, problem solving, punctuality, critical thinking, teamwork and collaboration, adaptability, work ethic, detail-orientation and project management.
This section is a simple one to personalize to target each job and to help you leap the ATS hurdle.
Adaptable resume skills section example
Accounts Payable Processes
Microsoft Excel
SAP and ERP
Quickbooks
Critical Thinking and Problem Solving
Accounts payable resume education section
You may start your career as an accounts payable clerk or assistant with only a high school diploma or GED, however, preference may be given to applicants who have at least an associate's degree in accounting or a finance-related field.
The education section of your accounts payable resume is a simple listing of your degrees. You may also choose to list any relevant courses you have taken in high school or college, including economics, spreadsheets or computer accounting and tax software.
Adaptable resume education example
High School Diploma, Somers High School, Somers, NY 
September 2009 - May 2013
Resume layout and design: First impressions
We may have mentioned organization and detail orientation already, but we can't hammer that home enough in your line of work. Your layout and design are great ways to show those off even before a recruiter begins to read your impressive career story.
Create a professional first impression with a neat and uncluttered design. Here are some pointers:
Choose easy-to-read fonts and consider using a serif type for headings and a sans serif type for the body of your document
Catch the recruiter's eye with a creatively designed header to highlight you contact information
Vary line lengths to avoid large blocks of type
Leave the design up to the experts and avoid formatting issues with our resume templates
Key takeaways for an accounts payable resume
Your best bet for maintaining your career is focusing on higher level skills.
Try searching for a variety of accounting job titles to give yourself the most options in your field.
Target your resume (the skills section is an easy place to start) to help you bypass the ATS and signal to employers that you understand their needs.
Check out our accounts payable resume sample for more ideas on the design and wording of your own application document.