If it's time to land a new job as a mechanic, you've come to the right place. With this mechanic resume example and writing guide, we'll show you how to showcase your skills and customer-service talents to find the job you want. The opportunities are out there for auto mechanics like you who have a mix of technical knowledge and people skills. Now you have to design a great resume to show those skills off. By reading this mechanic resume guide, you're already on your way to securing your dream job in vehicle repair and maintenance . 
This guide, along with our resume builder tool and field-tested templates from Resume.io, will steer you toward a stellar resume. First, you'll gain an understanding of the market for auto mechanics, also known as automotive technicians, and how to attract hiring managers to your resume. Then, you will learn the secrets to modern job-hunting and how to make it work for you. No matter your skill level, getting a great job requires building a standout mechanic resume. 
This guide will cover how to:
Beat the Applicant Tracking System computerized software that eliminates "bad" resumes before a hiring manager ever sees them
Highlight your most important skills and attributes
Customize each job application
Design a mechanic resume that will get you noticed by hiring managers
Following these expert tips and hacks will give you the advantage when it comes to getting those all-important interviews . Your chances rise dramatically if you understand how to beat ATS software and get your resume into the hands of a hiring manager. With a few adjustments, your mechanic resume and your job prospects can go from good to great. Take the next few minutes to learn how to rise above the rest.
What does a mechanic do?
Mechanics inspect, maintain and repair cars and trucks of all kinds. If a vehicle is not working right, or is making a strange noise, they figure out why and they fix it. 
Making repairs to malfunctioning equipment and replacing defective parts is a large part of what mechanics do. But they also perform routine, preventive maintenance by changing oil, checking fluid levels and rotating tires. Good mechanics try to spot problems before they arise, such as worn part that need replacing. 
Mechanics also deal with customers, sometimes confronting a significant "trust deficit" among skeptical clients who are afraid of being swindled. Honest mechanics sometimes need extraordinary people skills to convince people that no, really, the reason your brakes are squealing is because there's no rubber left on them and you need to replace them. 
If you're feeling uninspired to write your mechanic resume, please see our related resume examples in the maintenance & repair category, here below:
How to write a mechanic resume
Let your knowledge of the industry and its future drive you toward a great mechanic resume and incredible job. First, some unhappy news: Job opportunities for auto mechanics are expected to remain steady from 2020 through 2030, according to the U.S. Bureau of Labor Statistics. But there are two ways of looking at that: One, the time to get a mechanic job is now, and two, in a zero sum job market you need a superior pitch. What you're doing at this moment, reading up on best practices for resume preparation, suggests you're already on the right path.
Your children may someday be performing routine maintenance on flying cars, but for now, routine work like replacing brake pads and changing oil are expected to be a focus of the industry as cars become more and more reliable. Technology smarts will be key as vehicle engineering changes, but with the average car on the road today said to be 11.4 years old, there's plenty of work to be done on older vehicles.
Self-driving vehicles are already a thing, and many ordinary cars already have autonomous features. There are six different levels of autonomy, according to the Society of Automotive Engineers. Each one has a higher level of self-driving features, but cars today already offer braking and back-up assistance as well as lane-change warnings. Auto technicians will have to keep their computer skills current to maintain the vehicles of the future.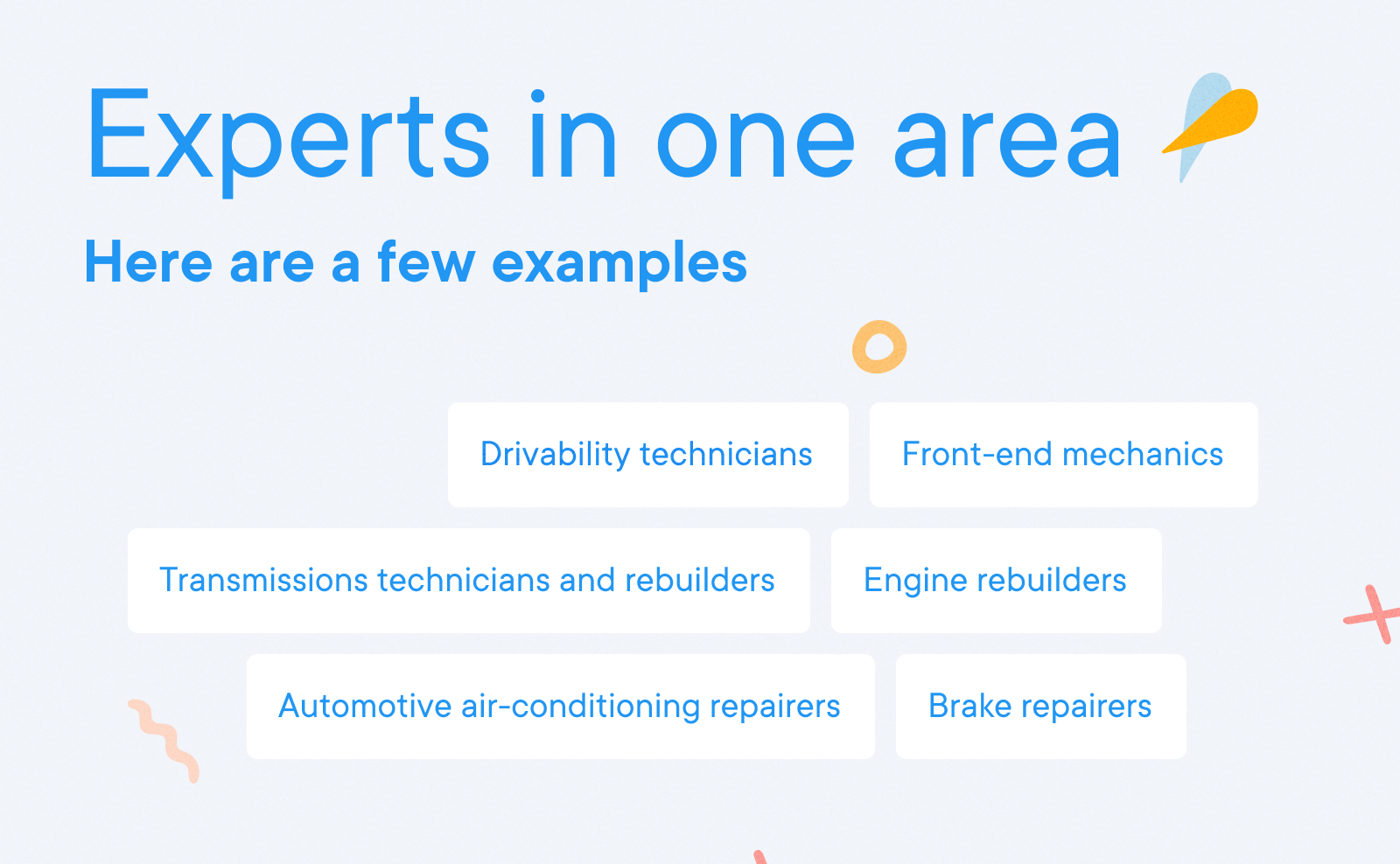 If you are an auto mechanic, you are a hands-on person. The skills you need, you learned by doing; therefore, hiring managers won't require a bachelor's degree on your mechanic resume. A high school diploma is enough, although some employers may want you to have a certificate from a technical training program or community college. Mechanics can specialize in different areas of repair and maintenance or be generalists. Some mechanics, or service technicians, are experts in one area. Here are a few examples:
Drivability technicians
Transmissions technicians and rebuilders
Front-end mechanics
Brake repairers
Automotive air-conditioning repairers
Engine rebuilders
Work environments
Mechanics may work for themselves, at independent repair and maintenance shops, or for vehicle dealers. Some trained mechanics also work at automotive parts, accessories and tire stores. Rental car agencies and transportation companies also hire mechanics.
Statistical insight
Auto mechanics working at dealerships had the highest median income in 2020, at $47,620 a year, according to the BLS. The median annual salary for all automotive service technicians and mechanics in the U.S. was $44,050, with the top 10% making $71,940 or more. Not a bad reason to get your hands dirty.
Auto mechanics who understand computer systems and technology used in autonomous, hybrid and electric vehicles will be in demand as those market segments grow.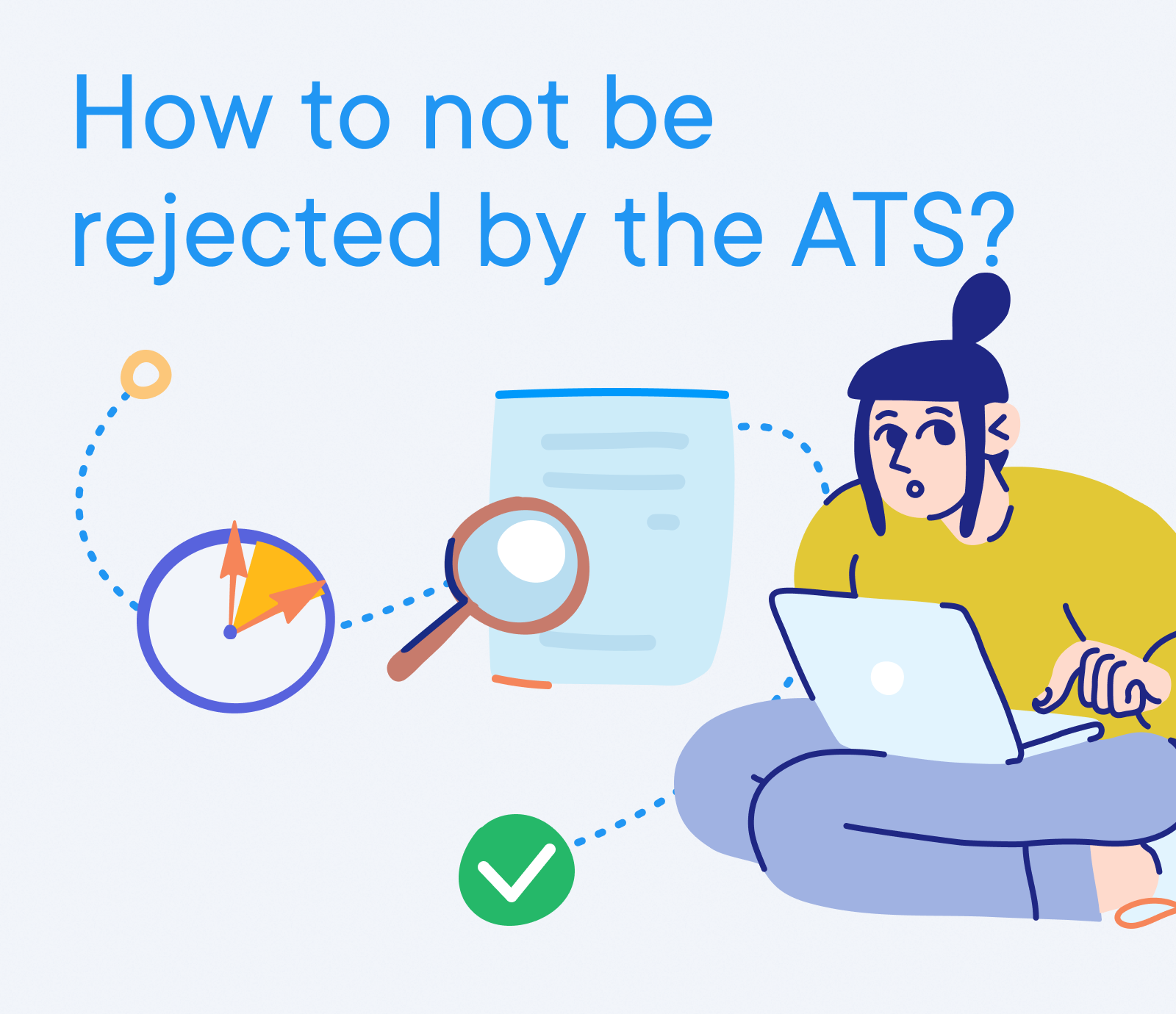 ATS: The first hurdle
To get into the hands of a hiring manager, your mechanic resume must first get past an electronic gatekeeper called an Applicant Tracking System, or ATS . This may not be a concern at your single-owner neighborhood garage, but most larger employers and auto-repair chains use some form of ATS. These are software programs that use algorithms to scan resumes and then rank them according to employer-set criteria, primarily the job qualifications they are seeking in a new candidate. Your resume's ranking will determine whether it ever lands in the hands of a person who has the power to grant you an interview.
Because there are more than 100 ATS systems in use, there is no failsafe method to get past every ATS, but there are hacks you can use to greatly improve your chances. Most ATS software searches for keywords or phrases on resumes, so make sure you use the ones it is looking for. How do you know? Employers tell you exactly what they are looking for in their job listings. Does the ad say, "Customer-service oriented technician wanted?" Then your mechanic resume should include the words "customer service" and "technician." Some ATS programs are more sophisticated than others and can find synonyms, but some, especially older ones, cannot.
Expert tip
If you're applying for a job online, you may be able to find the name of the ATS system on your target employer's web page. Then you can research how that specific system works.
In addition to making sure you use those keywords, be careful with your resume format . A sloppy layout or other errors can also doom your resume. We'll explore how to avoid those issues below.
Hiring managers: First impressions drive decisions 
Hiring managers see tons of resumes. That is why they use ATS programs. But passing the ATS is only your first step. Next comes the hiring manager's quick scan, an average of 7.4 seconds, according to a Ladder.com eye-tracking study. Less than 8 seconds to get that interview ! So what can you do? Being an auto mechanic requires attention to detail and computer knowledge. Illustrate those skills when crafting your resume. Keep it clean and error-free. Make sure your contact information and current or last job are easy to find. Then, write a summary/profile that dazzles.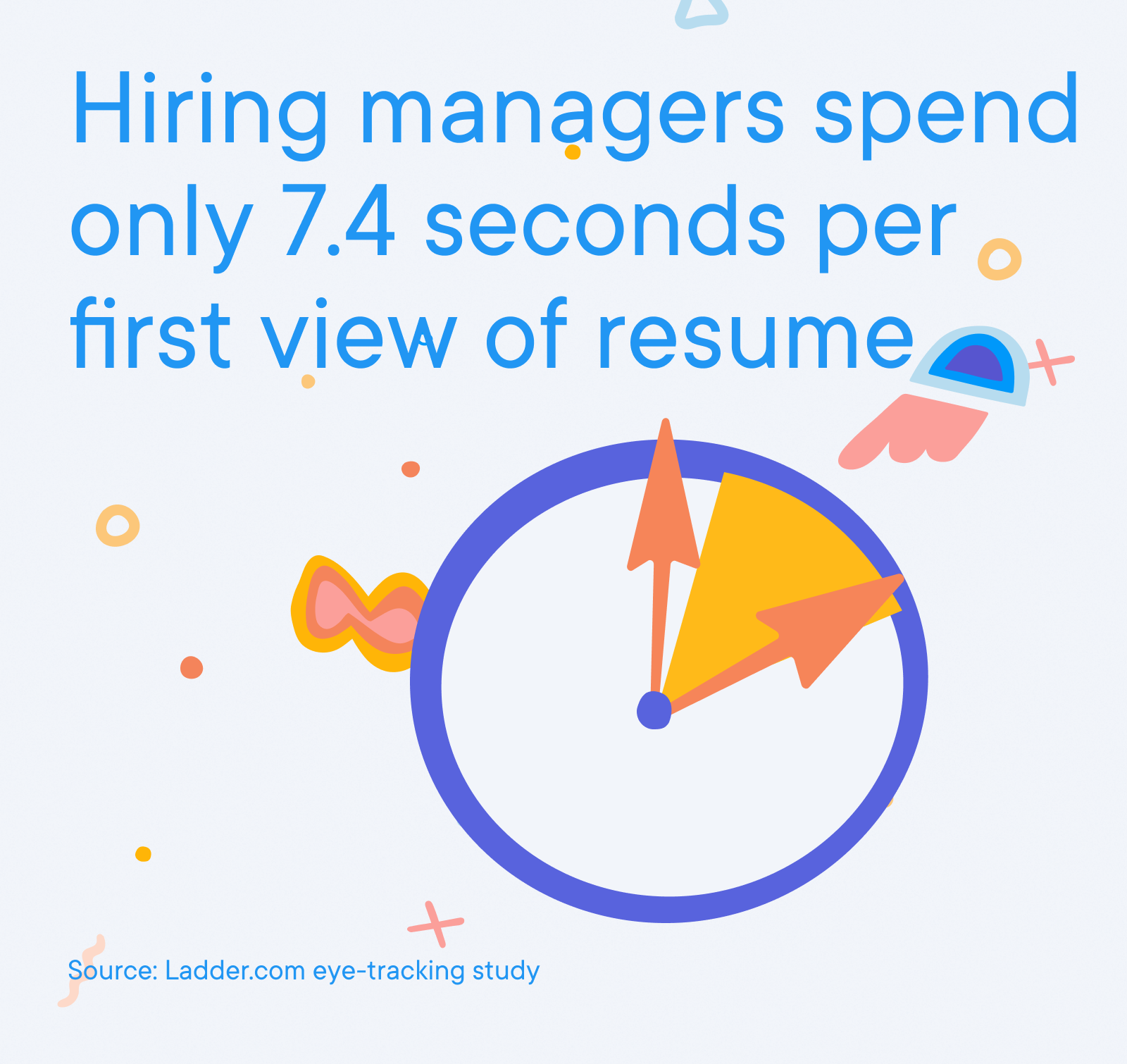 Resume summary example: Your professional personality
What type of mechanic are you and how will you fit into the work environment? Your summary, sometimes called a profile or personal statement , is your chance to let hiring managers know. In these two to four sentences, you have a chance to express yourself and explain to hiring managers why you are a great fit for this mechanic job. Your summary should highlight your experience and professional attributes.
You may have noticed that many of the skills required of an auto mechanic are soft skills, or "people skills," that involve interacting with customers. This is the place to emphasize them. You don't want to leave out your technical skills, but these will be easier to highlight in your employment history section. Since resume space is at a premium, you want to make sure you insert those soft skills where appropriate. Hiring managers want to know what you will bring to the company as a person and as a mechanic, so make sure you tell them. 
Expert tip
When writing your summary, use strong action verbs and vivid, descriptive language. Show, don't tell. If you need more guidance for this freeform section, take a look at our maintenance technician resume example or if you want to know what a dealership-targeted application looks like, the car sales resume example offers an idea.
Adaptable resume summary example
Dedicated and experienced certified Car Mechanic with over five years of experience working in automotive shops. An extremely focused and detail-oriented technician who is capable of accurately analyzing, diagnosing, and repairing a variety of issues using advanced equipment and comprehensive checklists. Bringing forth extensive hands-on experience with mechanical maintenance and repairs, in accordance with all mandatory state inspections. A strong communicator, able to address all client questions and concerns. Committed to optimal customer service and the proper maintenance and repairs of vehicles
Mechanic employment history example: Steer your career
Your employment history section should bring together your professional growth and knowledge into a finely tuned story that will get you that interview.
Hiring managers want to see your career successes and accomplishments, not a dry, bullet point job description. They know mechanics fix cars. What they want to know is how you fix cars, what types of cars and what types of repairs, whether you brought new business to the garage, and any other experience that will add value to their business.
Your employment history is the story of your progress and skill development as a mechanic, so try to show an increase in knowledge or responsibility in each successive job. Vehicle design is changing rapidly, so showcase your ability to learn new technology by highlighting that you have done so in previous jobs.
Be as specific as possible. If you can, use concrete data to illustrate your value at your current job. If you saved the company money by streamlining the inventory process, give a percentage. If you brought in new business, tell how much you increased revenue.
Here are some questions to create more detailed and results-oriented job descriptions on your mechanic resume:
What difficult diagnostic challenges have I overcome?
What different types of vehicles have I repaired and maintained?
Have I conducted research to figure out how to solve a problem?
Did I improve customer service or customer satisfaction? If so, how?
What technical skills did I apply?
Organize your employment history in reverse chronological order , with your most recent job first.
Expert tip
If you are new to this field, focus on any work experience that requires skills similar to those of a mechanic. Also consider moving this section down and highlighting your skills and education.
Adaptable resume employment history example
Car Mechanic at Desert Automotive, Las Cruces 
February 2014 - September 2019 
Ran Engine Performance Service Diagnostics.
Completed full engine repairs and replacements.
Repaired or overhaul brake systems.
Organized stocked and ordered parts to maintain inventory.
Provided superior customer service to clients by addressing all questions and concerns.
Completed pre-purchase inspections for dealerships.

Car Mechanic at Bairds Automotive, Las Cruces 
October 2011 - January 2014 
Examined vehicles for state emissions inspections and completed necessary repairs.
Worked as a positive and hardworking team member in the busy auto-body shop.
Remained up-to-date on the latest automotive technologies.
Utilized advanced trouble-shooting and diagnostic skills to maintain and repair vehicles.

Car Mechanic at AAMCO Transmissions & Total Car Care, Las Cruces 
March 2008 - October 2011 
Diagnosed & repaired issues with electrical systems.
Completed submitted work orders for factory scheduled maintenance.
Carried out test drives to diagnose faults in vehicles.
Mechanic resume skills example: Highlight your abilities
A strong skills section for your auto mechanic resume is about showcasing all you can do. Being an auto mechanic requires a blend of hard skills, or the technical capabilities required to do the job, and soft skills, or interpersonal skills. Of course, you need to know how cars work and you need the technical skills to repair and maintain them. But mechanics must be able to use the computerized diagnostic tools most cars require today. Even with those tools, your diagnostic or problem-solving skills are highly sought after by employers. 
Because many mechanics receive on-the-job training, also consider whether you have ever taught someone with less experience. Mentoring is also a great ability to include on your resume. Other skills and attributes for a mechanic, according to Advanced Technology Institute, are:
Customer service
Work ethic
A broad range of knowledge of different vehicles
Resourcefulness
Attention to detail
But don't get started writing just yet. Before you begin, make a "master list" of all the skills you have as a mechanic. Don't censor or stop yourself, as this is a brainstorming session. Think in terms of the skills employers seek and how you can demonstrate your expertise in them. The great thing about the skills section is it is very easy to customize , which you'll need to do for every mechanic position you apply for. Go back to your master list and match them together. Do you have the top 5-10 skills that appear in the job listing you are targeting? That cherry-picked list becomes your skills section, which is simply a bulleted list of your top skills. Remember the ATS. If you do not tailor your skills section (and the rest of your resume) to each job, you are less likely to get past this hurdle.
Make sure you look over this list every time you apply for a new job. Not all employers are looking for the same abilities. Also consider the order in which you list your skills on your mechanic resume. Try separating soft and hard skills. Or arrange skills the same way they appear in the job listing. That order is a good indication of your targeted employer's priorities.
Adaptable resume skills section example
Diagnosis & Repair
Experience with Multi-meters & Analyzers
Complete Engine Overhauls
Brake Repair & Replacement
Advanced Communication Skills
Customer Service Skills
Troubleshooting Skills
Education CV example: Think beyond your diploma
The education section shouldn't be an afterthought on a mechanic CV. Although you likely won't need an advanced degree, on-the-job training shows you are always growing and willing to learn new skills as automobile technology changes. The educational entry requirement for an auto mechanic is a high school diploma, but most employers prefer applicants with a technical degree either at a specialized school or community college. 
If you have been working as a mechanic, you may have earned additional certifications. This is the section to list any Automotive Service Excellence certifications. You should also add any examples of accolades or certifications, such as an auto manufacturer's training program, in this section. You may consider moving this section up if you have certifications employers mention in their job listings.
Mechanic resume example: Education 
Automotive Technology Certificate, Lincoln Technical Institute, Whitestone 
August 2003

High School Diploma, Astoria High School, Astoria September 
1998 — May 2002
Choosing the right format for a mechanic resume
Sometimes the simplest designs make a machine run most efficiently, and the same is true for your CV or resume. Many job hunters make the mistake of believing they have to stand out with an overly busy or colorful resume or CV format. Hiring managers want to be able to quickly and easily find what they are looking for. You are more likely to get the interview if you keep your formatting clean and professional. 
Unless you happen to be an expert page designer in your spare time, we highly recommend that you use a resume template. These pre-designed formats make it easy to plug in your information and create a clean. readable resume in just a few minutes. Resume.io offers dozens of templates in multiple categories. For mechanics, we recommend our simple templates , which allow your experience and skills to shine without any over-the-top colors or design elements. 
Once you've picked the right template, you can easily customize it within our resume builder . If you don't like the template you picked, you can simply switch it out for another that suits you better. Then download your completed resume as a PDF, the best format for emailing, uploading or printing.
Expert tip
Have someone you trust proofread your resume. Typos and grammatical mistakes are one of the surest ways to be eliminated from the candidate pool.
Key takeaways for a mechanic resume
Mechanic jobs are out there if your resume can get the attention of hiring managers.
Look for important keywords in job listings to beat Applicant Tracking Systems.
Write a resume summary that tells your professional story with strong action verbs and vivid language.
Customize your employment history and skills sections for each job.
Include certifications you earned after graduation in your education section.
Keep your layout simple, clean and well-designed.
A great resume can help you land a great maintenance & repair job!